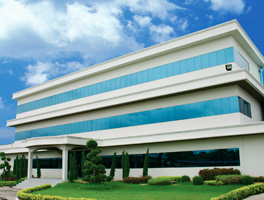 Primary Processing Year Contructed: 1997
Transport of the chicken from

The Farms to the Primary Processing plant is under the regulations of Animal Welfare Policies and the inspection and supervision of the Veterinary department of Livestock.
The Abattoir facility

is a combination of partly automated and manual operations. For example the killing is done under the standards of the Islamic process (Halal).



The deboning section
is a fully manual operation through the high demand of special cuts required by our customer. Individual request from our customers can be converted into reality.
After deboning the raw material will be separated;

chilled stored before being transferred to the Further Processing Plant.