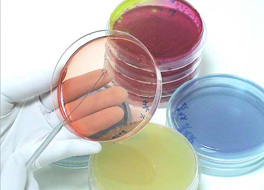 On-Site Acceredited Laboratory
Panus Poultry has on-site accredited laboratory
by the department of Livestock Development of Thailand (DLD) which fully implemented ISO/IEC 17025.
Technical staff 
routinely sampling the raw material, ingredient, packaging material and finished product for microbiological and chemical which follow the regulation and customer requirement. 

Panus Poultry Group :
The water sampling and sanitation sampling

( air and swab test ) for monitoring and verify hygiene to assure the processing and products.